Central Block, First Floor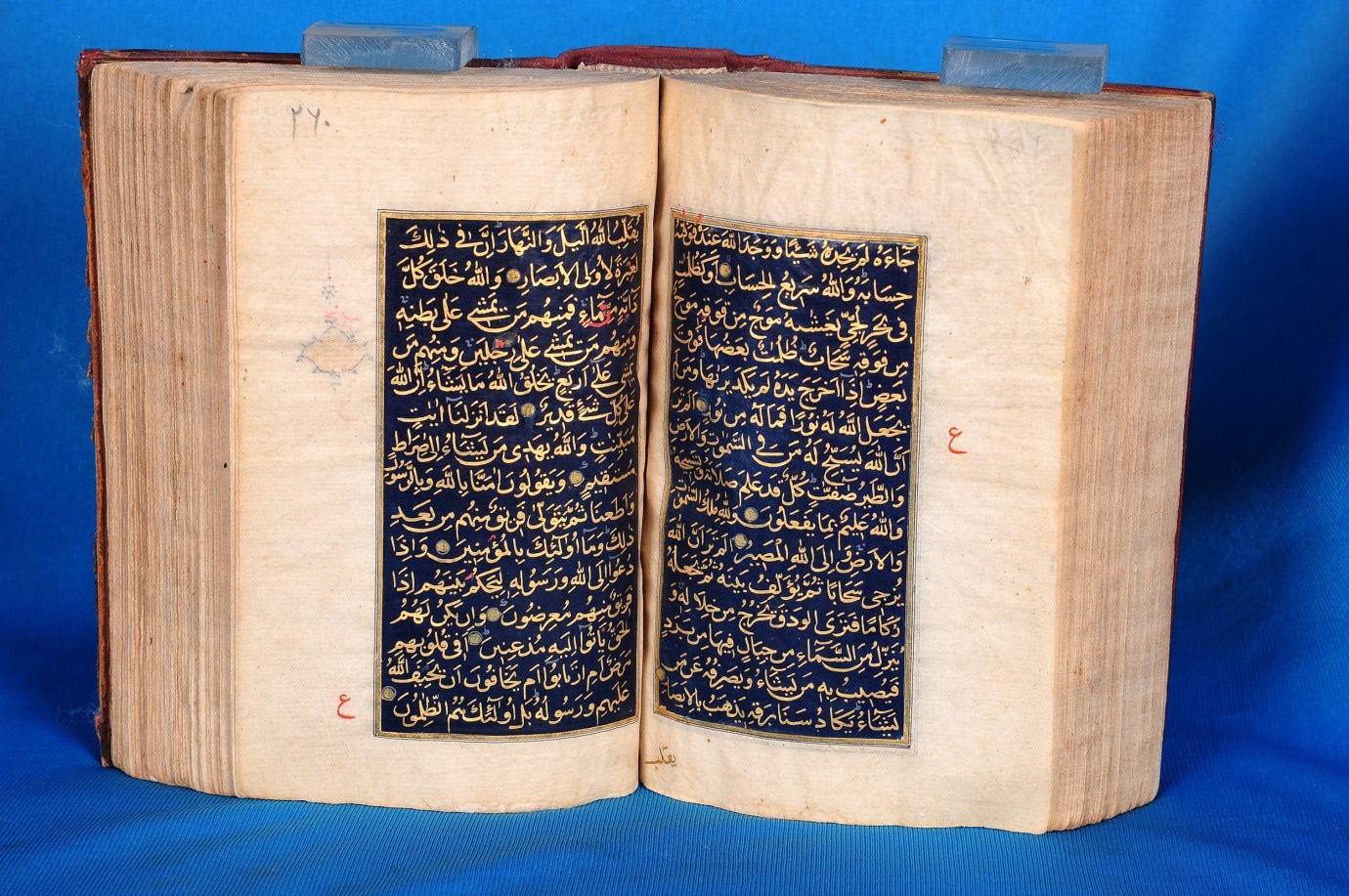 Holy Quran, Arabia, 13th-18th century.
Arabic and Persian manuscripts
The Arabic and Persian manuscripts form one of the most valuable collections of the Museum. The museum houses the works of well-known calligraphers. The earliest manuscript on show is the 'Holy Quran' written on parchment in 'Naskh' script in Arabic on a rich indigo background, it is datable to 9th century A.D. Apart from this we have number of Holy Qurans both illuminated and embellished adorning the gallery.
One can see exuberant Mesopotamian embellishment and calligraphy in the Quran written in 'Naskh' style and is said to have been attempted by Yaqut, the court calligrapher of the last Abbasid Caliph Mustasim Billah. It is a masterpiece, bearing the autograph of emperors Jahangir, Shah-Jahan and Aurangzeb.
The book autographed by Emperor Jahangir who attested to its having been presented to his father Akbar, by his uncle Hakim Mirza while he was the king of Kabul, is a manuscript called "Book of Poems" attempted by Hafiz, the great Persian romantic poet.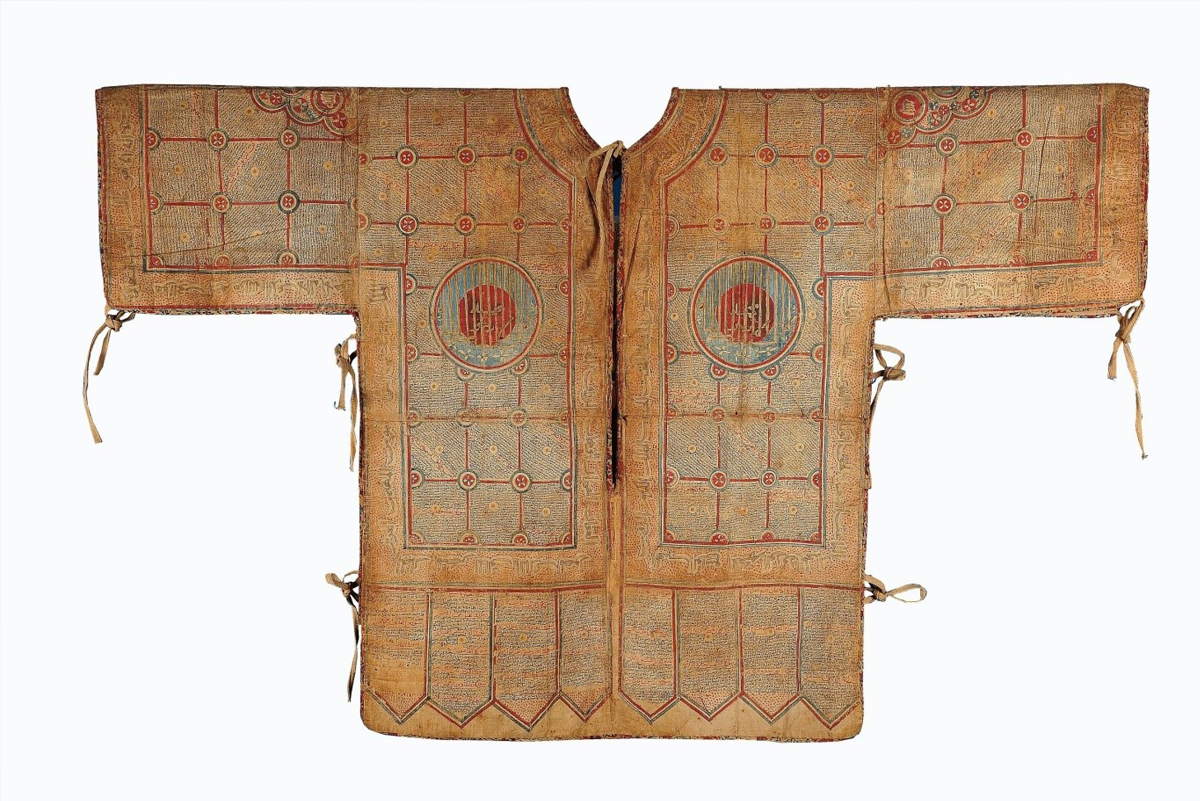 Choga with Quranic verses, Arabia, Late 9th-15th century.