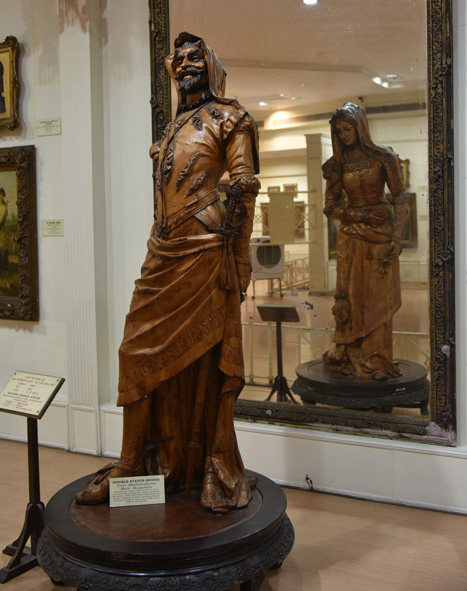 At the Museum...
There are 39 galleries in the Museum spread over in three buildings viz., Central Block, Eastern Block (Mir Laiq Ali Khan Bhavan) and Western Block (Mir Turab Ali Khan Bhavan) on two floors. The Central Block with 26 galleries (ground floor 13 galleries, first floor 13 galleries), the Western Block with 7 galleries and the Eastern Block with 6 galleries.
The museum has many coordinating sections such as the Education Wing, Chemical Conservation Laboratory, Photo section, Display section, Reception and a Sales counter. The museum security is being looked after by the Central Industrial Security Force.
Facilities to Visitors
Sitting arrangements have been made for the benefit of the visitors at all important places. Restrooms and wheel chairs are also provided for the needy persons.
There are also public facilities such as cloak rooms, restrooms at all cardinal points and a cafeteria run by Telangana Tourism department.
Publications
To meet the needs of scholars and research students and interested visitors, the museum has been publishing catalogues on certain important collections of the museum. So far it has come out with catalogues on Persian, Arabic and Urdu manuscripts, special monographs apart from the 'SJM Bi-Annual Research Journal' to facilitate the researchers.
Museum publications, including popular leaflets and picture postcards of the collection are sold at the HHEC Souvenir Shop located in the ground floor of the Central Block.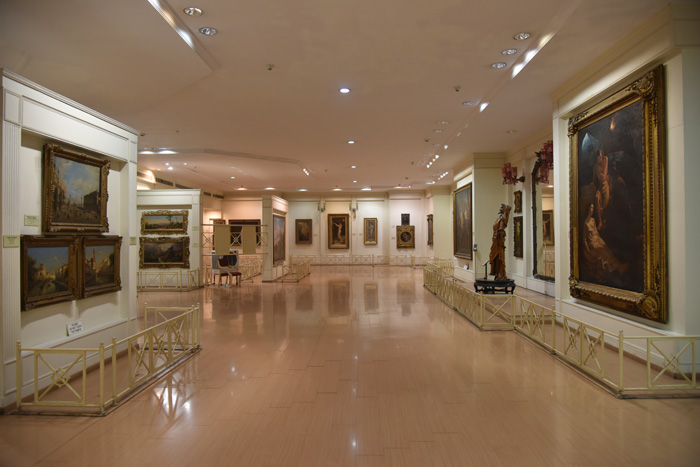 Facilities to Scholars
The museum has a rich collection of printed books covering various subjects and a rich collection of thousands of manuscripts in Persian, Arabic and Urdu languages. Scholars are permitted to use the library on request by obtaining passes from the reception counter.