Eastern Block, Ground Floor
Far Eastern Wood-Carvings
The Salar Jung museum has a large collection of wood carvings from Far-Eastern countries ranging from 17th to 20th century. This collection comprises of wooden sculptures, wooden furniture and lacquered work on wooden objects.
Wood carving as an art form includes any kind of sculpture in wood ranging from the decorative bas-relief on small objects to life size figures in round, furniture and architectural decorations. The wood used varies greatly in their hardness and grain quality. The most commonly used wood is boxwood, pine, pear, walnut, willow, oak and ebony. The tools used for carving are simple gauges, chisels, wooden mallets and pointed instruments. Although this was universally one of the earliest art medium, wood carving has withstood poorly the vicissitudes of times and climate.
The art of wood carving plays an important role in the history of Chinese architecture, painting and sculpture. Wood carving is not only a traditional Chinese art form but also an essential part of the Chinese culture. The development of wood carving can be seen through the era of the Ming to the Qing dynasties. Wood carving was extensively used to decorate imperial palaces, temples and rich merchant residencies. There are mainly two categories of wood carvings, first being the reproduction of the Ming style, second the modern furniture. The Ming style furniture is adored by a vast number of people over the world, its reason being the sententiousness and liveliness.
In Japan much of Chinese type wood carving is apparent. The native carver is fond of massing foliage without the stalk to lead him. He appears to put in his foliage, fruits and flowers first then indicates the stalk. Such a treatment, especially when birds and beasts are introduced has the highest decorative effect.
In Far Eastern countries the carver is unrivalled for deftness of hand. Grotesque and imitative work of the perfection is produced, many of the carvings of these countries, Japan has beautiful works of art, especially when the carver replicates lotuses, lilies or other aquatic flowers.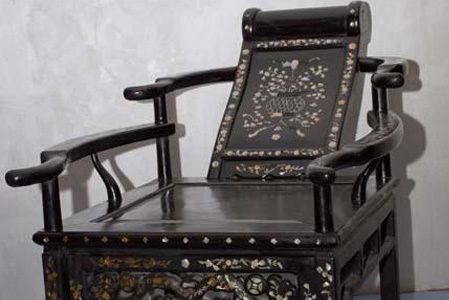 Wooden chair, China, Qing dynasty, 17th-early 20th century.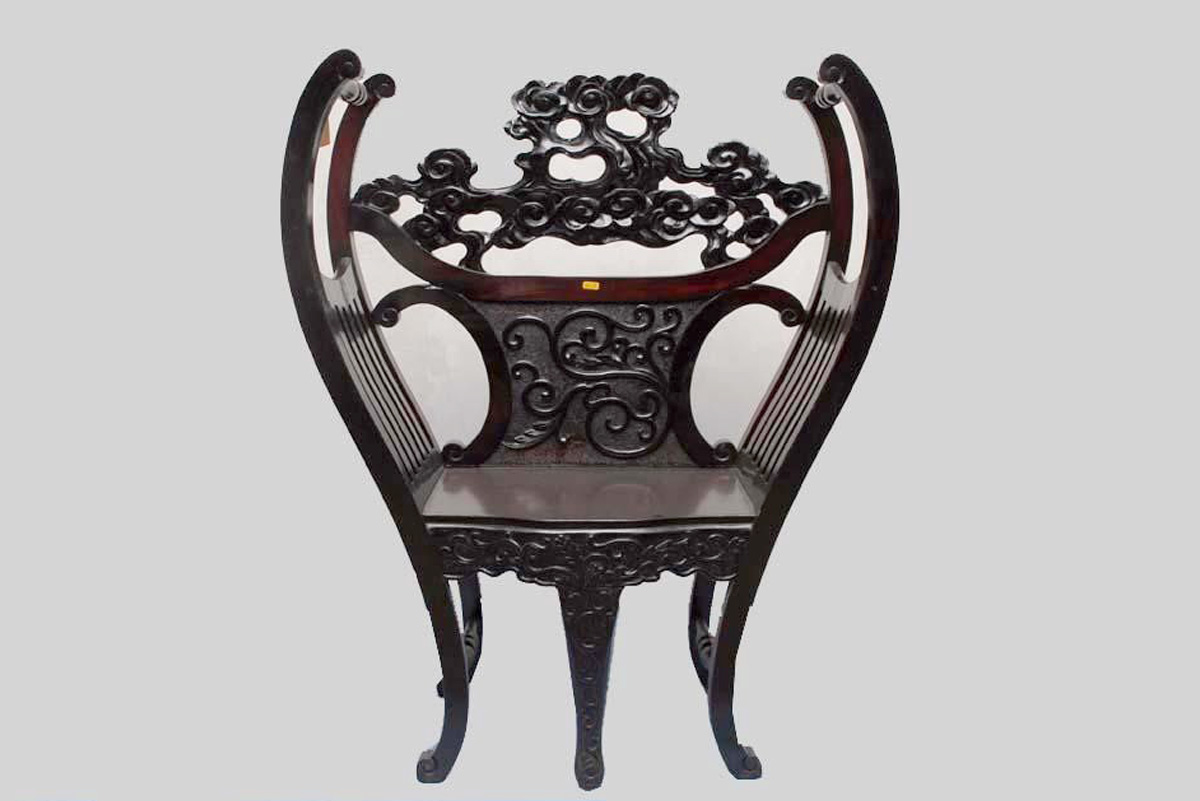 Wooden chair, Qing dynasty, 17th-early 20th century.