Central Block, First Floor
Flora and Fauna
The museum has a rich variety of art collections not only from India but from across the world. Salar Jung III himself was a great lover of animals and a keenly conscious environmentalist. His collection includes rare objects in media like pottery, metal, wood ivory and visuals depicting Flora and Fauna.
The Nawab unlike his predecessors was not a habituated hunter, however he collected many items pertaining to wild life. In the 20th century he collected clay models of Rhinoceros, Hippopotamus and Elephants from Europe, India and China. The gallery also has European bronze replicas of Lions, Tigers, Lanky hound and Deer's, a 19th century ivory showing a crocodile being attacked by a lion from Japan and other wild life artefacts.
The Nawabs love for Fauna extended to domestic animals. He was very fond of cats and dogs, the gallery has replicas of Persian, Siamese cats and Japanese bull dogs and pugs. They all belong to 20th century Europe. He was very fond of horses and polo ponies, there are French bronze replicas of horses with classical figures lying on the ground holding the reins of the horse.
Other than these the gallery has replicas of many birds in metal from the 19th century to replicas of reptiles all dating back to the 19th and 20th centuries.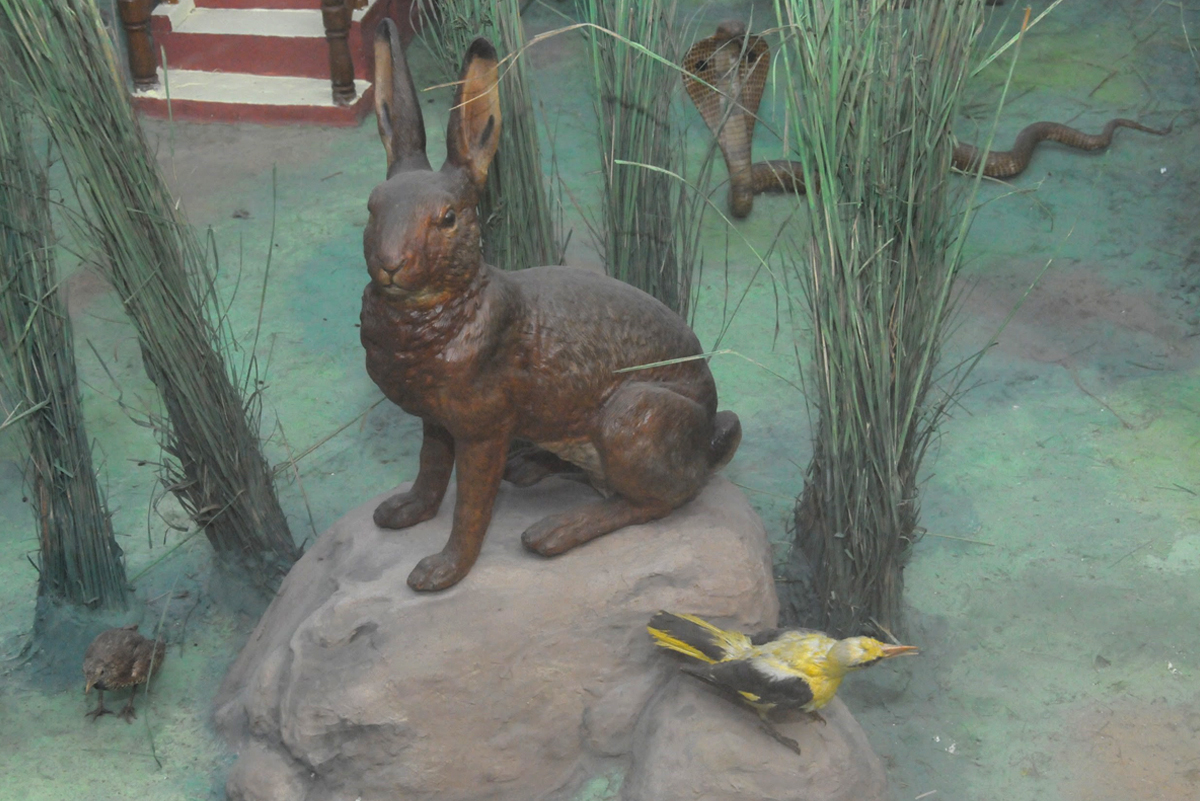 Brown hare, snake replicas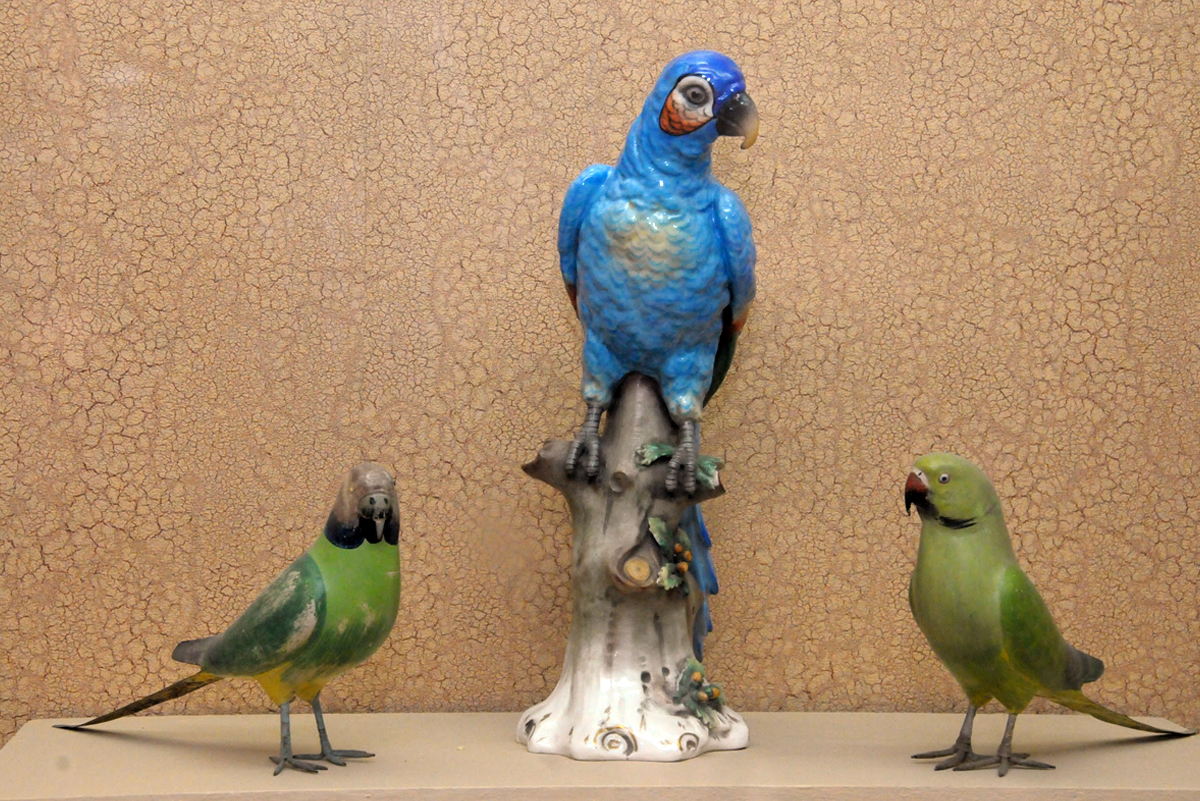 Macaw and Parrots, replicas